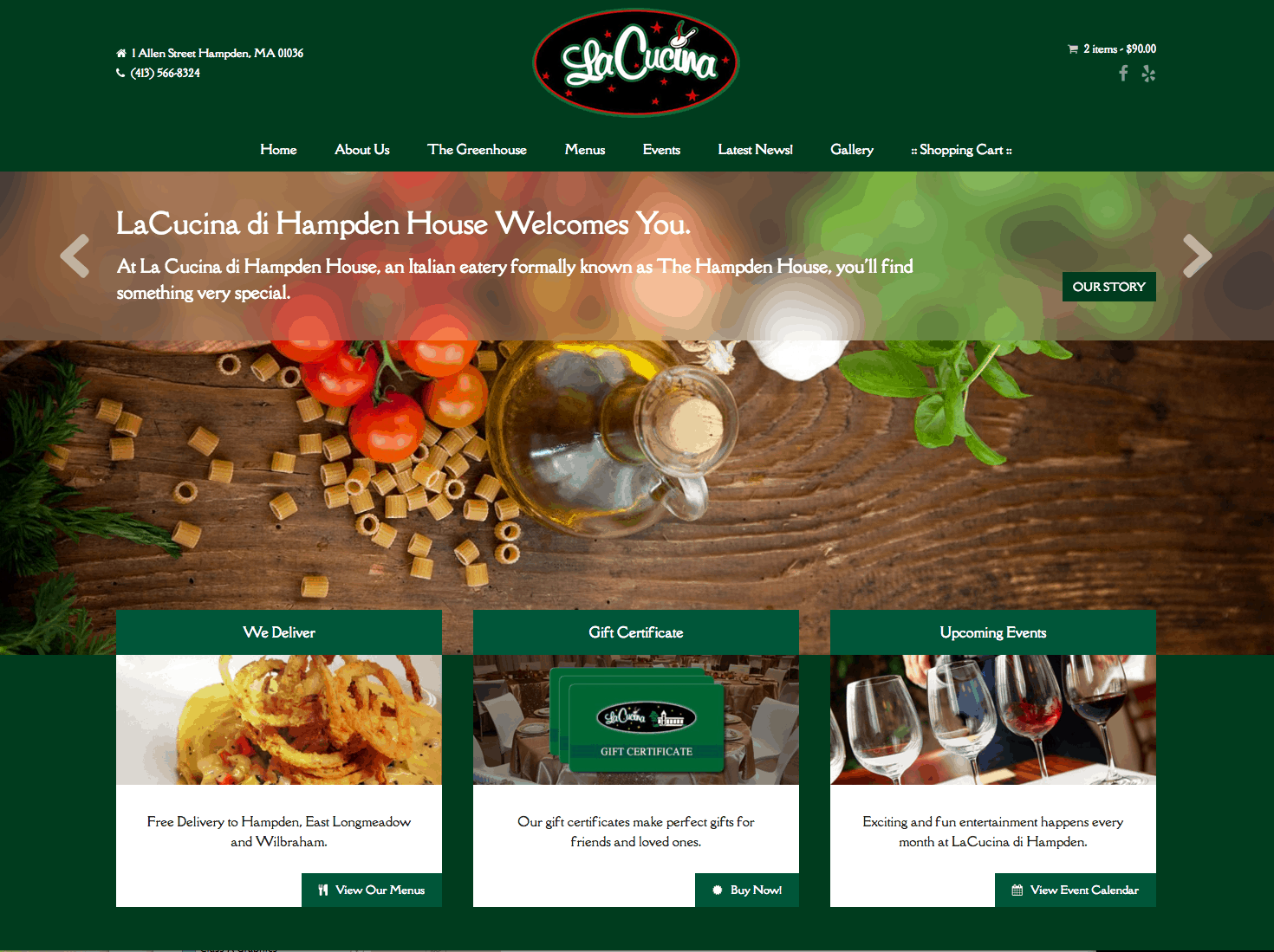 Located on Allen Street in the small town of Hampden, Mass., La Cucina di Hampden House has carved out a niche for itself as the only restaurant offering fine dining in town.
Michael Cimmino, an entrepreneur who's owned several restaurants over the past 20 years, revamped his former Hampden House Cafe in March 2006. He added "La Cucina" to the name – it means "the kitchen" in Italian – to signal there was something different about the place other than the renovated interior. That something different was distinctive Italian cuisine and fine dining in a casual atmosphere.
Not only was it a pleasure creating their new website, but their food is amazing!
About Project